About Us – Bios
Vogel/Glaser & Associates, LLC. has been the expression of our professional lives since 1987. As business partners and spouses, we have brought to our clients all our insight and experience from our years as organization leaders and consultants, plus our unique wisdom as life partners. We offer our bone-deep knowledge of the creative thrills and the daunting challenges of collaboration – and the practical how-to's of successful partnering.
We are convinced that the personal self and professional self are unified in us all. We know that organization leaders and members possess frequently untapped knowledge and capability from their private lives, and we strive to help them apply these life skills and successes as they partner with their colleagues and teammates for the accomplishment of organization goals.
We have written about how to succeed in partnering: "An Inner Blueprint for Successful Partnership Development: Putting a Relationship to Work."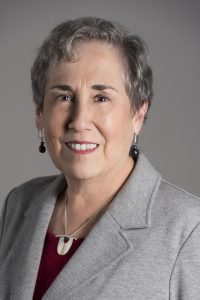 Judy Vogel is an educator and business woman whose broad background includes Director of Organization Development and Human Resource Development for several major corporations, adjunct faculty in university OD programs, and consultant since 1972.
The focus of Judy's career has been assisting organizations to create cultures that foster learning environments for leaders and members and that support productivity, collaboration and creativity. Particularly effective working on complex change initiatives, Judy enjoys organization redesign, restructuring and implementation of realigned processes that require people to work together in new ways.
She specializes in executive coaching, culture change, team development, and conflict resolution. She has expertise in assisting Human Resource professionals to become skilled and effective Business Partners and Internal Consultants; she designs customized training and coaching to help them succeed in this challenging role transition.
Judy works with clients in a variety of industries including marketing, pharmaceuticals, telecommunications, insurance, health care, and financial services, as well as government and not-for-profit organizations. She has published on the subjects of the consulting relationship and work partnerships.
Judy earned a BA from the University of Pittsburgh and a MLA from Johns Hopkins University. She is a Professional Member and trainer for NTL Institute for Applied Behavioral Science, and an active member and frequent presenter at the Organization Development Network and an editor of its journal, The OD Practitioner. She is part of the instructional staff for the American University Masters Program in Organization Development.
In her private life she has been a long-time community leader and has special interest in human services, local politics and the arts.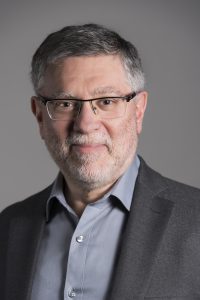 David Glaser has been an organization development consultant and executive coach since 1983. He was an internal OD consultant at a government agency and a large utility company before launching Vogel/Glaser & Associates, LLC. in 1987.
David enjoys coaching leaders to increase their effectiveness using feedback from team members and other stakeholders, from his direct observation, and from a variety of assessment tools.
His insight and experience with teams make him especially effective in facilitating powerful conversations about important business issues, including partnering and collaboration, conflict resolution and results based on trust. Helping virtual teams to align their business processes across distances of space and time zones is a continuing interest and the subject of one of his published articles.
Mindfulness Meditation is a powerful tool David uses to help leaders to manage stress and generate creativity. His article describes the parallels between meditation and organization change consulting. With his 30 years of regular meditation practice, he has developed a skillful approach to teaching simple centering exercises as well as advanced relaxation techniques.
With his lifelong passion for singing and guitar playing, David enjoys using his music to sensitize a group to new perspectives that can open the way to positive change and to engage them in collective celebration of productive meetings.
He has an extensive academic background, as well as real world experience, in applying scientific knowledge about human behavior to the challenges of leadership in the workplace and in the community.
David earned a BA in Social Sciences from the State University of New York at Stony Brook, an MA in City and Regional Planning from Pratt Institute, and an MS in Applied Behavioral Science from Johns Hopkins University. He is a Professional Member and trainer in NTL Institute for Applied Behavioral Science and a frequent presenter at professional conferences. He is part of the instructional staff for the American University Masters Program in Organization Development.